Goodman produces a complete line of residential and light commercial air conditioning and heating equipment at its modern, high-technology factories in Houston, Texas; Dayton, Tennessee; and Fayetteville, Tennessee, Goodman's equipment is sold through a world-wide network of distributors and independent installers who are dedicated to uphold the company's high quality standards.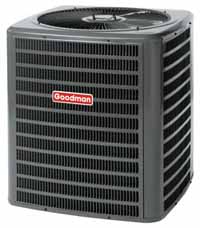 Don't choose between affordability, durability, and optimum cooling comfort. Install a Goodman brand air conditioner and get all three.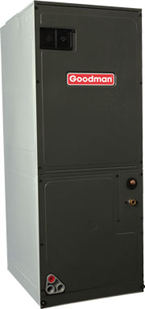 It is the indoor portion that delivers the cooled air in the summer and heated air in the winter — quietly and economically.