Chances are, the last thing you think about is your air conditioning or heating system. You just expect to be comfortable. That's why Rheem is the best choice you can make. We simply offer a line of the finest heating and cooling solutions in the business. Top-quality products with the latest technology, dependable performance, great warranties and excellent service and support. All of this is why we confidently say, "Relax, It's Rheem."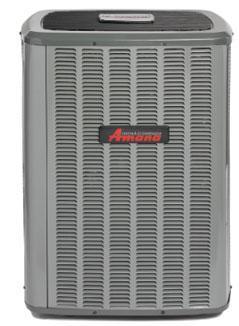 Compare the features and benefits of an Amana brand central air conditioning system and you will discover why more and more homeowners choose the Amana brand.
Regardless of the style of home or where you live, there is an Amana brand air handler or fan coil designed to deliver long lasting performance.