Standard Filers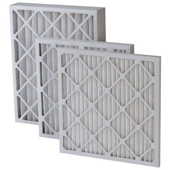 Standard Filters were designed to correspond with all the standard sized fans. Filter shapes available are square / rectangle or round. Custom filters have case specific designs to fit your case exactly. Both these categories may be ordered in either black or white filtering mesh and the filter frame in any color or metallic finishes. As new trends emerge so this range will be adapted. What is considered custom today might become standard tomorrow. The filters above are what the standard range consist of currently.
Hepa Filters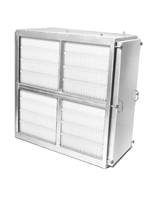 Designed to meet the stringent requirements of HEPA filter applications, HVAC HEPA housings are engineered to perform reliably even in the toughest environments. The innovative design ensures uniform and constant pressure against the sealing surface of the HEPA filter.
For reliable performance, HVAC HEPA housings are built with industrial steel construction and reinforced doors sealed by a 1-1/2″ wide Neoprene rubber gasket surface. Intermittent welding with caulking provides up to 6″ positive or negative pressure. Both gasket and gel seal models are available.
HVAC HEPA housings come with numerous options for installation flexibility, including: double door accessibility, half-size units, insulation, pressure testing, static taps, and a 2″ or 4″ wide prefilter track.
AccuClean™ Whole-Home Air Filtration System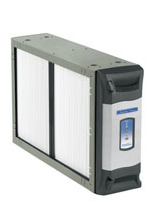 Even the cleanest homes have air quality issues. There's now a solution for those consumers looking to provide their family with cleaner air – the American Standard AccuClean Whole House Air Filtration System. Today's homes are better insulated and more tightly sealed. This is great from an energy standpoint, but it also means that humidity, dust and indoor pollutants are being sealed inside your home.
According to the U.S. Environmental Protection Agency, 50 percent of all illnesses are either caused or aggravated by poor indoor air quality.
In one year, more than 40 pounds of dirt and dust can accumulate in a typical American home.
With American Standard AccuClean, the majority of irritating particles like dust, pollen, pet hair and dander, lint, cooking smoke and even bacteria are removed from the air it heats or cools.